Ms. Millican's Second Grade Supply List

#2 Pencils

Glue Sticks

Crayons

Fiskars Scissors

Pencil Box

3 Boxes of Tissues

2 Packs of Wide Ruled Paper

Hand Sanitizer

Zip Lock Bags

3 Rolls Paper Towels

Dry Erase Markers

1 pack of Clorox Wipes (for disinfecting desks)

Baby Wipes (for sticky hands and faces)

2 Folders for Homework and Classwork

1 Pack of Construction Paper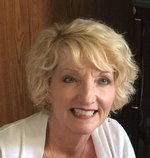 Phone: 256-451-3241
Email:
Degrees and Certifications:
Bachelor's Degree in Education from Jacksonville State University; 1988 Associate's Degree from Northeast Community College; 1986 High School - Section High School - 1978 Experience 1989 - 2005 (Kindergarten, Dutton Elementary School) 2005 - 2008 (Reading Coach, Pisgah Elementary School) 2008 - Current (Second Grade, Pisgah Elementary)
Ms.

Karen Millican

As a teacher, I enjoy working with children and helping them reach for their dreams through their education. It is my belief that every child should be valued and treated with respect. An education should empower a child and help him or her make a positive contribution to our world.

I live in Macedonia, Alabama. Some of you are thinking that's quite a drive to Pisgah, but I would drive much further to teach at Pisgah. It is an honor to work with Pisgah teaching staff and support staff as well as teach the children of Pisgah, Alabama. During the summer I spend my free-time gardening, walk/running, working in our flowers and playing with my grandchildren; Olivia, age three, Slade, age three Emory, age five and Kage, almost age nine. My blessings are my two children, Josh and Kerri. Another sweet blessing is my daughter-in-law, Christa Dann Haynes, who is also a Pisgah graduate.

Thank you for allowing me to be a part of your child's education! GO EAGLES!!