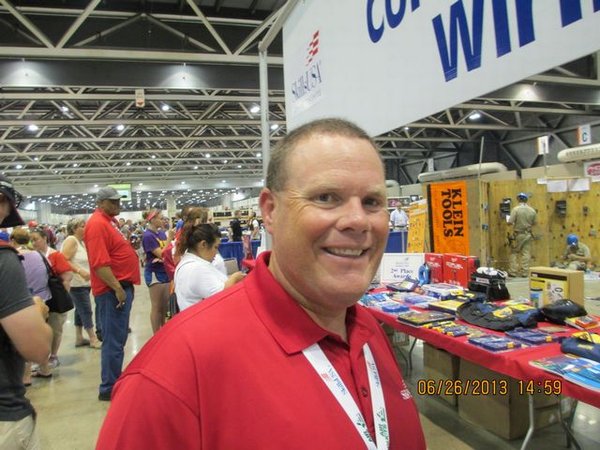 Phone: (256) 574-6079
Email:
Degrees and Certifications:
Education 2013-15 MSE degree in Instructional Leadership (Jacksonville State University) 2008-12 Bachelors of Science Degree in Education (Athen State University) 1998-2008 – Northeast (General Studies) 1992 – Assoc. Degree in Applied Science in Electrical Technology (Gadsden State Community College) 1990 – Graduated Scottsboro High School 1987-1990 – 1446 Hours of Electrical studies at EPCOT. Experience 2008 – Currently employed as Electrical Technology Instructor at EPCOT 2000-2008- Multi-craft Maint. Tech, Commscope Inc. 1994- 2000 – Multi-craft Maintenance tech "AAA" status, Lozier Corp. 1992-1994 – Multi-craft Maintenance tech. Web Wheel. Also served as second shift Maintenance Supervisor.
Mr.

James McKenzie

- I am a life long resident of Jackson County.
- I am married to Monica Mckenzie (Woodville Nurse) and we have two sons (Mitchell and Mason).
- I enjoy hunting and fishing and most importantly I enjoy spending time with my family.
- I attended EPCOT from 1987-1990 and while I was there, I competed in skills USA competition in the field of residential wiring where I placed 1st in the district.
- I was awarded a scholarship for my efforts to Gadsden State.
- I have received much from EPCOT and now I am in the position to give back and help others the way I was helped while attending EPCOT

*** My teaching philosophy - " A student does not care what you know until they know that you care". Totally agree!!!!