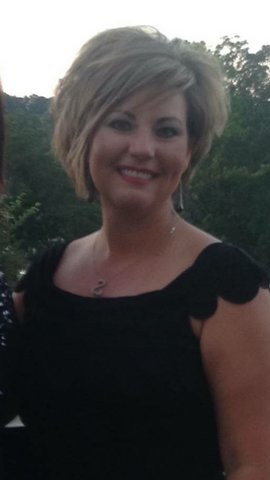 Phone: (256)574-6079
Email:
Degrees and Certifications:
Education Gadsden State(Ayers Campus) Cosmetology License Gadsden State: Cosmetology/Barber Instructor Salon and Spa Management Associates Degree Athens State University Experience 1998-2002 Shampoo Assistant at Felicia's @ Fourth 2002-2012 Managing Cosmetologist/ Salon Co- Owner of Kutting Corners 2009-2015 Cosmetology/ Barber Adjunct Instructor at Gadsden State Community College (Cosmetology Department) 2015-2016 Scottsboro High School Cosmetology Instructor 2016-Present EPCOT Cosmetology Instructor
Ms.

Kristin Lacey

Cosmetology is not just a "FABULOUS" career, it's also a way of life.

I am a Cosmetology/Barber Instructor and have been in the teaching field for Cosmetology for the past 9 years. I have been working in a salon for the past 20 Years.

I was an Adjunct Instructor and Lab Assistant at Gadsden State Community College. I then furthered my career as the Cosmetology Instructor at Scottsboro High School. When the county bought the Cosmetology program I then became the Cosmetology Instructor for Earnest Pruett Center of Technology.

I have such a rewarding career as I get to teach and watch my students learn in a different enviroment other than the everyday normal classroom. They actually get to learn and apply their knowledge in a Salon and Spa Atmosphere. Cosmetology students do not just learn Hair, Skin, and Nails there is also a lot more that goes into our profession. They have to take and apply themselves in Chemistry, Anatomy, Electricity and Geometry just to name a few.

I take my student and my job very serious and apply safety first so that they are always in a safe and secure enviroment.

Cosmetology class is so much fun. Who wouldn't want to come to school everyday and get to do Hair or learn to apply makeup the proper way? This cosmetology class is so much more than just a class, we become a family, a Cosmetology Family.